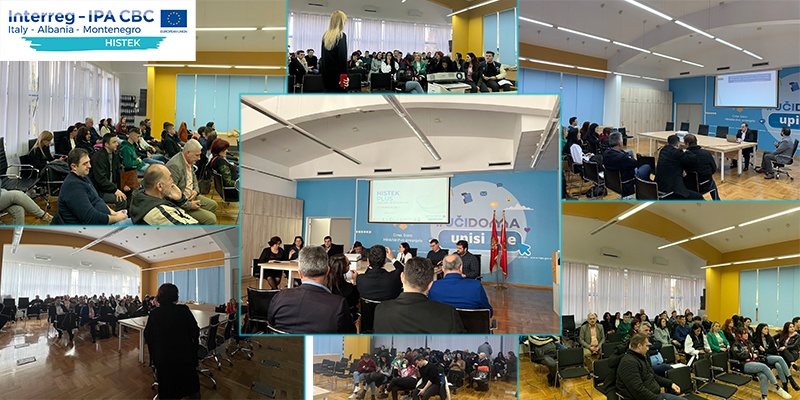 MoE organized a Capitalization Seminar
Overview
On February 24 of 2023 MoE organized a cross-border seminar event in the Ceremonial Hall of the Ministry of Education in Podgorica with partners from Italy and Albania. In the introductory part, partners on the HISTEK project expressed their good motivation and will to continue in line with the capitalization of the project and plan further cooperation activities in the field of introducing key enabling technologies in education. 
The partners presented training paths designed for introduction of V level qualifications in the field of KETs in order to enhance capacities of educational sectors to meet labor market needs and follow modern market trends in the cross border area. According to the accomplished results, high school representatives presented SWOT analyses for introduction of similar qualifications taking into account the capacities of schools in Montenegro. 
At the networking part of the event further collaboration opportunities in the CB area were discussed both between educational sector representatives, as well as HISTEK national cluster members for development of programs which would have synergistic impact from both the educational and real sector. 
The last part of the event was dedicated to presentation of training path to students as well as assessing their interest for taking part in educational programs which would consist of both theoretical and practical segments, gained through in-class lectures and practice in companies